Sarah O. McCarthy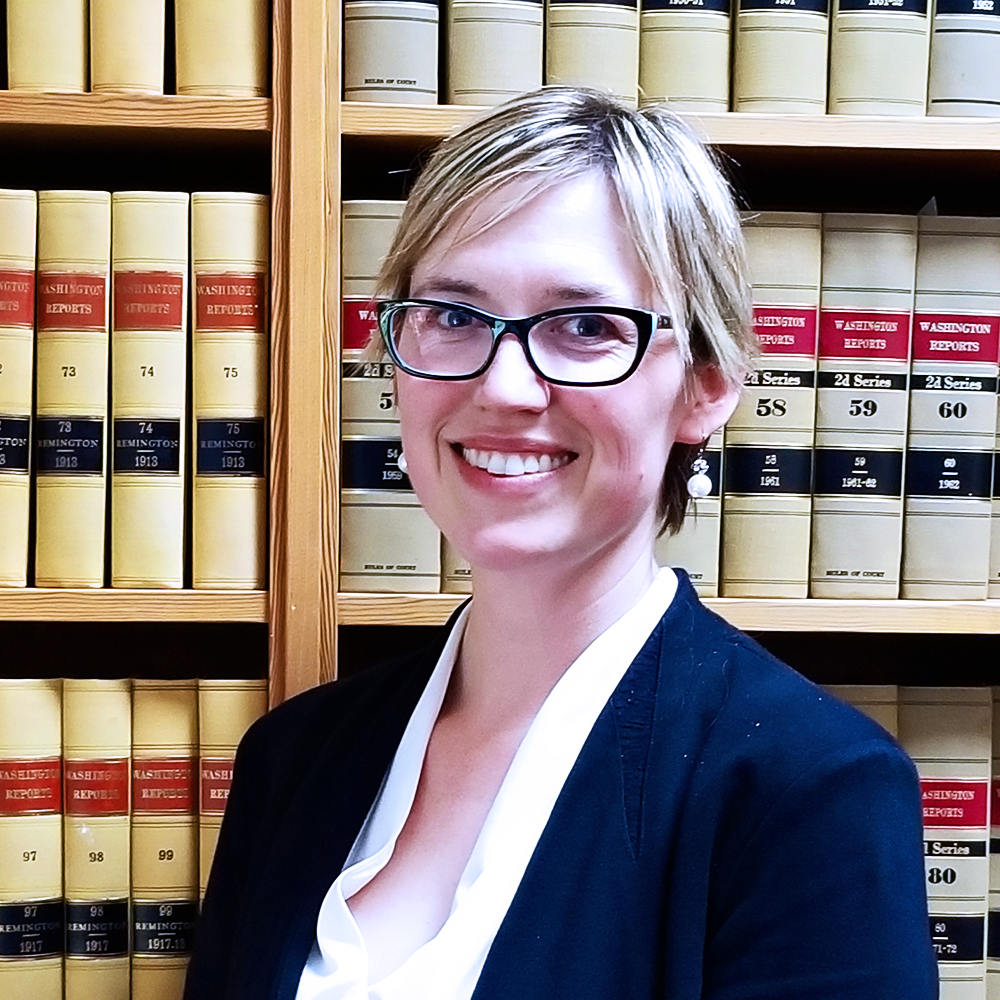 Sarah O'Farrell McCarthy (who generally shortens her name by dropping the "O'Farrell") is the firm's newest partner, with 10 years of law practice under her belt. Sarah's primary practice areas include estate planning, probate and post-mortem estate and trust administration, and Title 11 guardianships. Sarah works with individuals, families, and small businesses in both litigation and non-litigation matters. A Whidbey Island native and graduate of South Whidbey High School, Sarah is honored to have returned home to be of service to the South Whidbey community.
Sarah received her law degree from Stanford Law School (Class of 2009, with Pro Bono Distinction), and her B.A. from Whitman College (Class of 2002, Summa Cum Laude, Phi Beta Kappa, with departmental Honors in Philosophy). Sarah has served in judicial clerkships at both the appellate and trial court levels, as clerk to the Honorable Mary Kay Becker of the Washington State Court of Appeals, Division One (Seattle, WA), and to the Honorable Jennifer Gee, District Chief Judge of the U.S. Department of Labor's Office of Administrative Law Judges (San Francisco, CA). Prior to bringing her practice home to Whidbey, Sarah practiced at Anderson Hunter, the largest law firm in Snohomish County. Before law school, Sarah spent significant time abroad, and enjoyed many adventures during her time living in various locations in Mexico, France, and Ireland.
In her free time, Sarah enjoys outdoor cleanup work, getting chores done, creating firewood with her chop saw, chasing her kids, and enjoying her husband's artwork (Sarah is married to local artist Cormac McCarthy).
Selected Speaking Engagements:
April 2019, "Key Life Decisions," hosted by Edward Jones
Volunteer Service:
Whidbey Community Foundation, Finance Committee